A special place to stay...

118 SEABREEZE DRIVE

GARDEN CITY, SC 29576

RASPBERRY KISS & RASPBERRY BLISS

LUXURY BEACH HOUSES IN GARDEN CITY, SC

If you are interested in renting Raspberry Kiss or Raspberry Bliss for a week or even longer, please contact Mark or Kathryn at 201-362-5903 or by e-mailing us at highnote@optonline.net - enter the subject as Raspberry Rental.  We will be happy to discuss and schedule a date that is available for your vacation with us.   I promise that you will want to return back to the Raspberries for your future trips to the beach.

Raspberry Kiss and Raspberry Bliss  

NOW BOOKING RESERVATIONS for 2022 and for 2023!

See the weekly rental rates below for both units:

Important Things To Know:

$300 Security Deposit required for ALL rentals.  Deposit is due upon the date of your first payment.

  (Can use the Security Deposit to reserve booking week if outside of 6 months before rental week.)

South Carolina Sales Tax and Horry County Hospitality/Lodging Fees required to be add to the rental rate.  (12%)   The rates listed below do not include  the South Carolina Sale Tax.

Rates do not include Linens.  Linens are available at an additional charge.  See information below regarding Linen Rentals.

You MUST be at least 25 years old or older to rent Kiss or Bliss - No Exceptions!

Weekly Rate listed below includes cleaning fee.  

$235 to $275 PER NIGHT DURING OFF SEASON - MINIMUM OF 3 NIGHTS REQUIRED 

$200 - Cleaning Fee will be added to total stay

$150 charge for weekly heating of pools / $75 for 3 night stay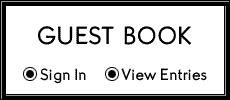 Linen Packages Available!!!

Unlike the linens that you get when you go through a rental agency (bleached out, paper-thin sheets and towels) Raspberry Kiss and Bliss offer Spa Quality, thick, luxurious towels and Cotton sheets for a soft, relaxing sleep.  Treat yourselves like Kings and Queens and order your linen package today.

Full Linen & Bath Package                            $250

 (includes Sheets, Pillowcases, & Towels)

Sheets and Pillowcases                                $125

| | | | |
| --- | --- | --- | --- |
| 2023 |  Rental Rate (Includes cleaning fee) |  Raspberry Kiss | Raspberry Bliss |
|   |   |   |   |
| Week of January 7 | $1990 | available | available |
| Week of January 14 | $1990 | available | available |
| Week of January 21 | $1990 | available | available |
| Week of January 28 | $1990 | available | available |
| Week of February 4 | $1990 | available | available |
| Week of February 11 | $1990 | available | available |
| Week of February 18 | $1990 | available | available |
| Week of February 25 | $1990 | available | available |
| Week of March 4 | $1990 | available | RENTED |
| Week of March 11 | $1990 | available | available |
| Week of March 18 | $1990 | available | available |
| Week of March 25 | $xxxx | RENTED | RENTED |
| Week of April 1 | $xxxx | RENTED | RENTED |
| Week of April 8 | $xxxx | RENTED | RENTED |
| Week of April 15 | $2090 | RENTED | available |
| Week of April 22 | $2090 | available | available |
| Week of April 29 | $2090 | available | available |
| Week of May 6 | $2290 | available | available |
| Week of May 13 | $2690 | RENTED | available |
| Week of May 20 | $xxxx | RENTED | RENTED |
| Week of May 27 | $2790 | available | RENTED |
| Week of June 3 | $xxxx | RENTED | RENTED |
| Week of June 10 | $xxxx | RENTED | RENTED |
| Week of June 17 | $xxxx | RENTED | RENTED |
| Week of June 24 | $xxxx | RENTED | RENTED |
| Week of July 1 | $xxxx | RENTED | RENTED |
| Week of July 8 | $xxxx | RENTED | RENTED |
| Week of July 15 | $xxxx | RENTED | RENTED |
| Week of July 22 | $xxxx | RENTED | RENTED |
| Week of July 29 | $xxxx | RENTED | RENTED |
| Week of August 5 | $xxxx | RENTED | RENTED |
| Week of August 12 | $xxxx | RENTED | RENTED |
| Week of August 19 | $xxxx | RENTED | RENTED |
| Week of August 26 | $xxxx | RENTED | RENTED |
| Week of September 2 | $2390 | RENTED | available |
| Week of September 9 | $2090 | available | RENTED |
| Week of September 16 | $1990 | RENTED | available |
| Week of September 23 | $1990 | available | available |
| Week of September 30 | $1990 | RENTED | available |
| Week of October 7 | $1990 | available | available |
| Week of October 14 | $1990 | available | available |
| Week of October 21 | $1990 | available | available |
| Week of October 28 | $1990 | available | available |
| Week of November 4 | $1990 | available | available |
| Week of November 11 | $1990 | available | available |
| Week of November 18 | $2190 | available | available |
| Week of November 25 | $1990 | available | available |
| Week of December 2 | $1990 | available | available |
| Week of December 9 | $1990 | available | available |
| Week of December 16 | $1990 | available | available |
| Week of December 23 | $2190 | available | available |
| Week of December 30 | $2190 | available | available |